Benefits of CPA Certification Course in Dubai:
CPA certification opens doors to a wide variety of accounting career options. Some major areas in accounting include; Assurance Services, Forensic Accounting, International Accounting, Internal & External Auditing, Tax & Financial Planning, Consulting Services, Forensic Accounting. CPA's are the most sought after Professionals amongst the GCC countries & other part of the world. With global recognition, a CPA can always find the best place to work anywhere in world and a salary with at least 30 – 40% more than the other Accounting Professionals.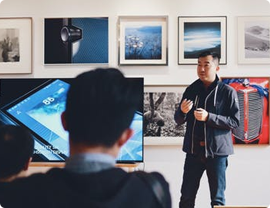 CPA Certification holder earns at-least 30% to 40%
more than their non-credentialed counterparts.
Classroom
Live Online classes
The Institute of Certified Public Accountants of Pakistan has also introduced two new programs, one Certificate in Public Accounting and one Post Graduate Diploma in Public Accounting. These programs have been designed especially for such students, who due to some reasons cannot continue CPA full program. The advantages of these programs are twofold.
One time registration i.e. once the student is registered in any program i.e. certificate or post graduate diploma or full CPA, he has to register once, and separate registration for each program would not be required.
The student would not be required to pay extra fee by joining these programs.
The aggregate fee would be the same, until the completion of CPA Program.  
The student may enter/exit any program at any stage before completion of full CPA Program. He would have to pay only the Certificate/Post Graduate Diploma/CPA membership certificate fee.
These programs have been specially designed for such student.