What Students Say
Feedback
Having coaching with Legend Education Centre, is one my turning point of my business career. And Mr. Syed Imran Hasnain is one my best Mentor as well as Coacher who helped me to passed my UAE Ministry of Economy Audit License exam. I also got my Diploma in IFRS and UAE VAT under Legend Education . I recommend to all Career seeker Entrepreneurs and Students to take coaching classed from Legend Education and give their Career a new heights so that they will get benefits under coaching of Legend Education.
Zameer Mohammed Shaikh - Managing Partner Tradex Chartered Accountants and Consultants
Diploma in IFRS & UAE VAT under Legend Education
It gives me immense pleasure to complete the training course on IFRS from Legend Educational Centre (LEC). I owe a word of gratitude to my institute, ICPAP, for referring me LEC, to our course instructor Mr. Shakeel (ACA, FCPA) for his untired efforts for imparting upon us his knowledge & experience about IFRS and above all to LEC for chalking out a comprehensive course outline, engaging a well versed intsructor and conducting the course online in a diligent manner. I wish LEC all the best in future and look forward attending further offered courses.
Syed Turab Ali (MBA, ACIA, ACPA, Certified Islamic Banker) , Pakistani from Pakistan
(MBA, ACIA, ACPA, Certified Islamic Banker) , Pakistani from Pakistan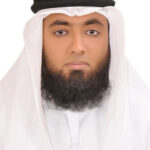 I am very grateful to Sir Imran and Legend Education Center Dubai for helping me pass the CPA ICPAP exam with flying colors. The way Legend Education Center has designed the course, it helped me to cover all the material in the shortest possible time. I must say they are a team of professionals who have years of experience in preparing students for their exams.
Abdullah Burhan
Course CPA ICPAP PAKISTAN Nationality Pakistani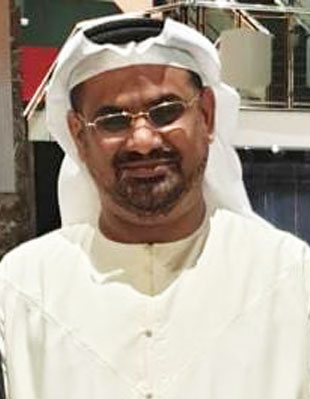 The VAT Training by Legend Education is designed to ensure that the professional gets a thorough understanding of VAT implementation here in UAE. This VAT training is a combination of both theory and practice, with detailed explanations on every topic that will be covered by the exam. Thanks to LESC.
Muhammad Rasool Langavi
Value ADDED TAX (VAT) - Nationality Emarati UAE
I am currently understanding the IELTS course being taught at LEGEND Educational Center Dubai. The competence and expertise of the faculty at Legend is exceptional. All aspects of the IELTS Exam are well taught and explained in great details. The sessions are interactive and the method of teaching is interesting and captivating. Through detailed lectures and practice sessions, the teachers help the students in understanding important techniques for improving their IELTS score. Mock tests are conducted regularly to familiarize students with the exam pattern and to boost their confidence. I am extremely grateful to Mr. Syed Imran Hasnian Jaffery and his team at Legend for providing such an excellent opportunity for students to excel in IELTS.I highly recommend this institute for students who are aiming to achieve a high score in IELTS.
Mrs Ayesha
IELTS Preparation