Certified Internal Auditor (CIA)
The Certified Internal Auditor® (CIA®) qualification, issued by the Institute of Internal Auditors (IIA) in the USA, is the only internationally accepted certification for internal auditors and remains a standard by which individuals can demonstrate their competence, professionalism and ethics in the field of internal auditing.
Earning the CIA® designation is a valuable achievement and a professional advantage for auditors at all stages of their careers, including chief audit executives, audit managers, audit staff, and risk management staff, as well as students enrolled in an accounting or other business or financial degree program.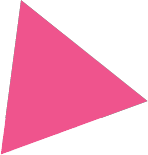 Part 1: Essentials of Internal Auditing
Foundations of Internal Auditing (15%)
Independence and Objectivity (15%)
Proficiency and Due Professional Care (18%)
Quality Assurance and Improvement Program (7%)
Governance, Risk Management, and Control (35%)
Fraud Risks (10%)
Part 2: Practice of Internal Auditing
Managing the Internal Audit Activity (20%)
Planning the Engagement (20%)
Performing the Engagement (40%)
Communicating Results and Monitoring Progress (20%)
Part 3: Business Knowledge for Internal Auditing
Business Acumen (35%)
Information Security (25%)
Information Technology (20%)
Financial Management (20%)
CIA Exam Requirements: Education, Experience and CIA Exam Score Determined?
When applying for the Certified Internal Auditor (CIA) exam, candidates have to prove that they meet the requirements and provide the necessary documentation to The IIA. All documents have to be uploaded to The IIA's Certification Document Portal.
If you have changed your name since you received any of the documents, you will also have to provide legal proof of the name change.
Education
Candidates for the CIA Certification must have an Associate's degree or higher. The degree has to be obtained at one of the universities approved by The IIA (contact The IIA if you have any question about your university's accreditation status).
You need to provide one of the following to verify your degree:
A copy of your degree, official transcript, or A-level certificate
A confirmation letter from your university
A confirmation letter of your degree level from a degree evaluation servic
CIA candidates do not need to have any work experience prior to registering and taking the CIA exams. However, candidates will not be certified until they meet the following work experience requirements:
Candidates with a Master's degree – 12 months of internal auditing experience
​Candidates with a Bachelor's Degree​ – 24 months of internal auditing experience
Candidates with an Associate's Degree, three A-Level Certificates, grade C or higher – 60 months of internal auditing experience
The IIA will also consider the equivalents of the degree levels and internal auditing experience.
You do not have to provide proof of education and work experience if you are:
A qualified member of the ​Association of Chartered Certified Accountants (ACCA)
An active and licensed U.S. Certified Public Accountant (CPA)
There are three Parts to the CIA exam. Each Part has the following Multiple-Choice Questions (MCQs) and duration:
CIA Exam Registration Fees (paid to the IIA)
| | | | |
| --- | --- | --- | --- |
|   | Professional – IIA Member | Professional – Non-IIA Member | Student* |
| Membership Fee | $260 | N/A | $40 |
| Application Fee | $115 | $230 | $65 |
| CIA Part 1 Fee | $280 | $395 | $230 |
| CIA Part 2 Fee | $230 | $345 | $180 |
| CIA Part 3 Fee | $230 | $345 | $180 |
| Total IIA Fees | $1,115 | $1,315 | $695 |